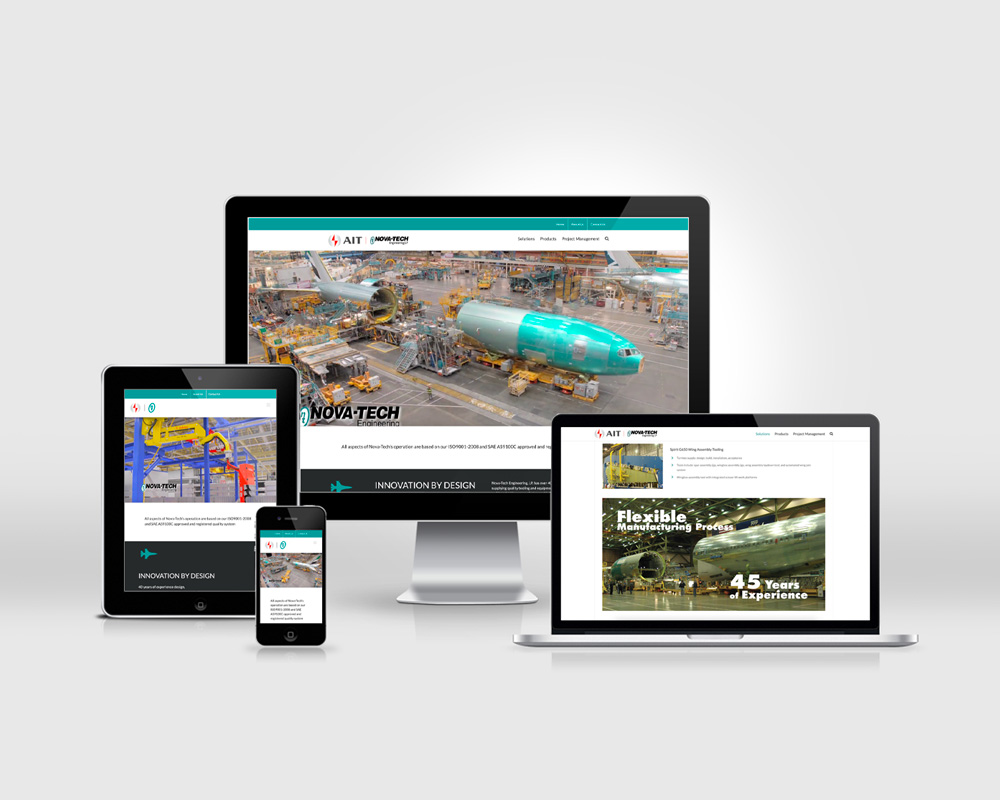 I have been working with Nova-Tech for several years now. They specifically hired me to design and develop their corporate website. I have to say I truly enjoyed working with their engineering and design teams. There was great collaboration and project was going smoothly and was completed in record time. I am looking forward to work with Nova-Tech again sometime in near future.
Nova-Tech invited me to help them redesign their old existing website. Bring new fresh look and feel, yet making sure it is up to date on all SEO standards.
Problem: The content on the existing website was too overwhelming and scattered all over the place. My biggest issue was to find the way to pull all that data and organize it neatly considering my zero knowledge about their systems and services at the time. My regular daily job besides designing and developing was tight collaboration with their engineering team helping me figure out and organize all that data in a fashionable order.
Solution: I came up with a neat modern looking site that has all the information organized tightly with just enough data to prevent clutter and overwhelming experience. The site was reduced from 40 plus pages to less than 20. It contains search feature thus offering visitors elegant solution when looking for things on the website. It is responsive and behaves well on all modern devices and browsers.