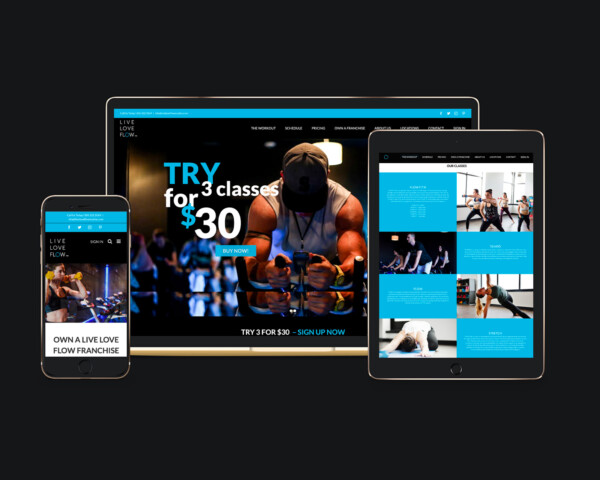 I have been working with the owner of LLF studios for several years now. From developing company's website to designing printed promotional material for their business. It was always my pleasure working on such and helping their business grow.
This was a fun project that involved rebranding original site I have created some 4 years ago with new features and business model. Further more, goal was also to improve on SEO, user interaction, and keep site's responsiveness to maximum.
Problem: My client extended its business and is now offering franchise opportunities. The goal was to integrate the old existing website that I have developed years ago (Live Love Flow Yoga) with franchise extension to it. Another problem was that everything had to be rebranded in order for things on the site to match.
Solution: Developed and designed website that seamlessly incorporates franchise piece of the site with original studios. The site is easy to navigate, responsive, and interactive allowing members to easily schedule and book their sessions. Also, there a number of forms incorporated in the site where new members can register, signup, apply for franchise, job, etc.